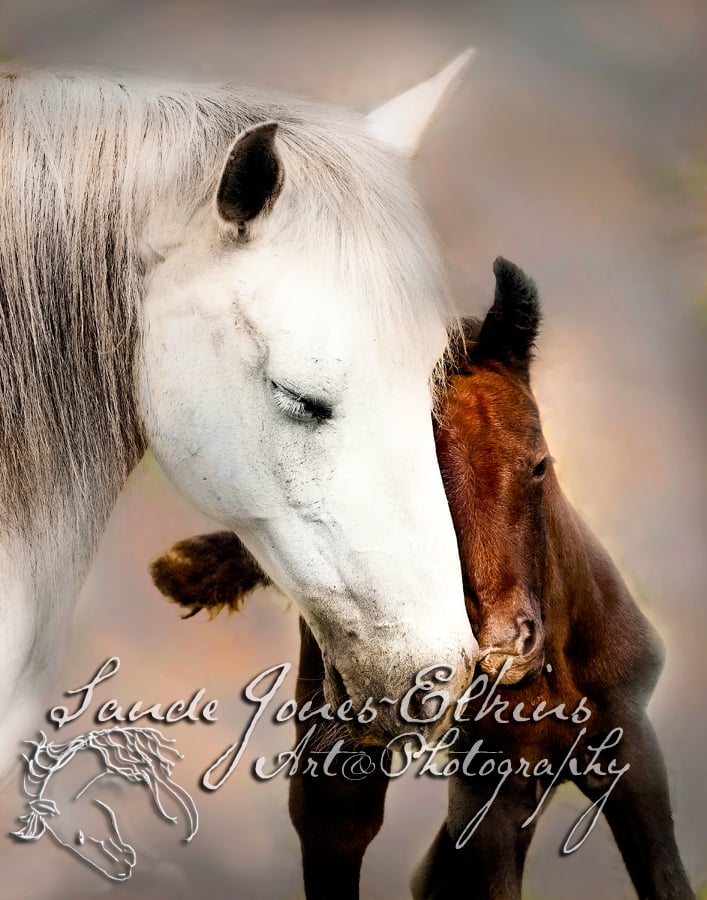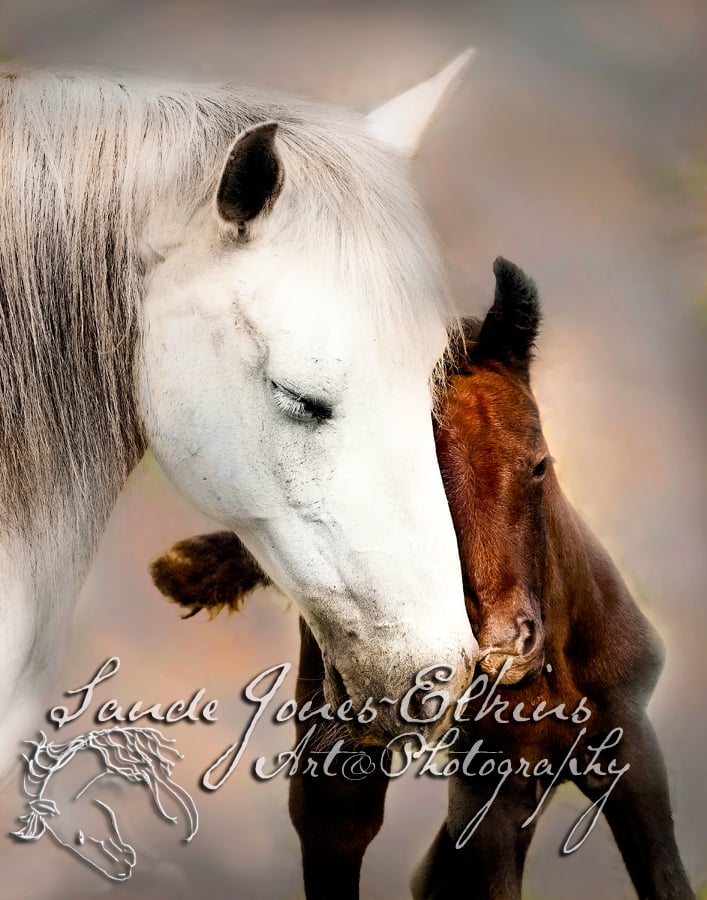 Tenderness, Equine Art
$32.00
This is Mouse and the original photo was shot when her foal, Danny (Traveler's Sensational Flyby but we've called him Danny Boy from the moment he arrived), was just two hour old. His mom fell instantly in love with him and so did we. This work is a composite image where I've layered several different images. In this case, the colorful clouds of a sunset were layered over the shot of Mouse affectionately caressing her new born.
The print is 11 by 14 inches and will be professionally printed on either Fuji lustre (glossy) or Fuji deep matte paper.
Please note: the large watermark with my signature and logo will not appear on the purchased print. Those are only there to protect my image from being stolen.